Van Wert County takes pride in the education of all residents + promotes academic excellence.
Van Wert City Schools and nearby Crestview Local Schools and Lincolnview Local Schools are leaders in academic excellence in the region + state. Vantage Career Center offers technical skilled trades education while the newest education partner, Northwest State Community College, provides 2-year degree programs + certifications.
---
Van Wert City Schools
With more than 2,200 students in Van Wert, Van Wert City Schools feature a state-of-the-art campus, which sits on nearly 100 acres and includes many modern amenities, including a large performing arts center, The Niswonger Performing Arts Center of Northwest Ohio.
At Van Wert, students use technology as a tool in achieving their academic goals. Van Wert High School utilizes Project Based Learning with an emphasis on 21st-century skill development to ensure the student's success in today's world.
---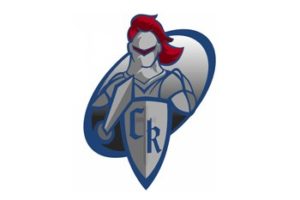 Crestview Local Schools
Crestview Local Schools is a K-12 campus in the village of Convoy. The district of 868 students includes an elementary (K-5), a middle school (6-8), and high school (9-12) in the same building, all with the same goal — providing a foundation for all students to become successful members of the future workforce.
Students are offered computer technology starting in kindergarten. In middle school, students have the option of taking family consumer science, STEM and art subjects. As students move into high school, they also have the opportunity to participate in agricultural classes, intro to medical terminology, accounting, computer science and coding, and beginning robotics. The district provides laptops for students in grades 4-12 while students in grades K-3 individually interact with technology through the use of laptops and tablets.
---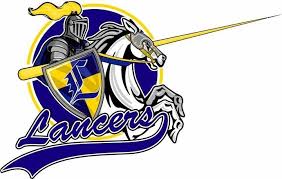 Lincolnview Local Schools
It is the mission of Lincolnview Local Schools to cultivate an innovative learning environment by igniting students' minds and preparing them to excel academically, socially and morally to impact the world.
The district of about 900 students in grades K-12 provides a curriculum and schedule for elementary, middle school, and high school children that is designed to fit the individual needs of all students. It also focuses on a college and career readiness approach with relationships and collaboration of local business and industry.
---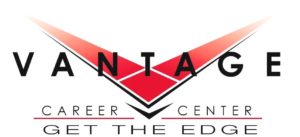 Vantage Career Center
In addition to our local schools, our community is also served by the Vantage Career Center, open to any 11th or 12th-grade student living within the 13 member school districts. The center also helps adult workers who are seeking additional training and certification and anyone else who desires to make a career change. Training in manufacturing, construction and automotive is available as well as many other programs.
There were 445 students enrolled at Vantage during the 2017 to 2018 school year. Students can choose from 17 programs, including auto body, auto technology, industrial mechanics, Precision Machining, and Welding. Programs feature nationally recognized curriculum taught by industry experts using advanced technology and equipment.
---

Northwest State Community College – Van Wert Campus
NSCC is a public two-year college that is accredited by the Higher Learning Commission. This accreditation allows the College to offer degree and certificate programs in the fields of arts & sciences; business & public services; nursing & allied health; and STEM and industrial technologies. The College also offers non-credit classes on over 300 subjects. These courses are offered through Custom Training Solutions, a division of NSCC.
Northwest State Community College purchased the former Kennedy Manufacturing building located at 520 E. Sycamore Street in Van Wert. They are in the process of beginning a $3.5 million renovation to create a full-service college campus to serve Paulding + Van Wert counties and the neighboring communities. The goal is to have the Van Wert campus open + operational in early 2024.
---
There are also three other trade schools located within a 45-mile radius: Four County Career Center in Archbold, Ohio, Apollo Career Center in Lima, Ohio, and Northeast Indiana Works in Fort Wayne, Indiana.
Check out our local schools: